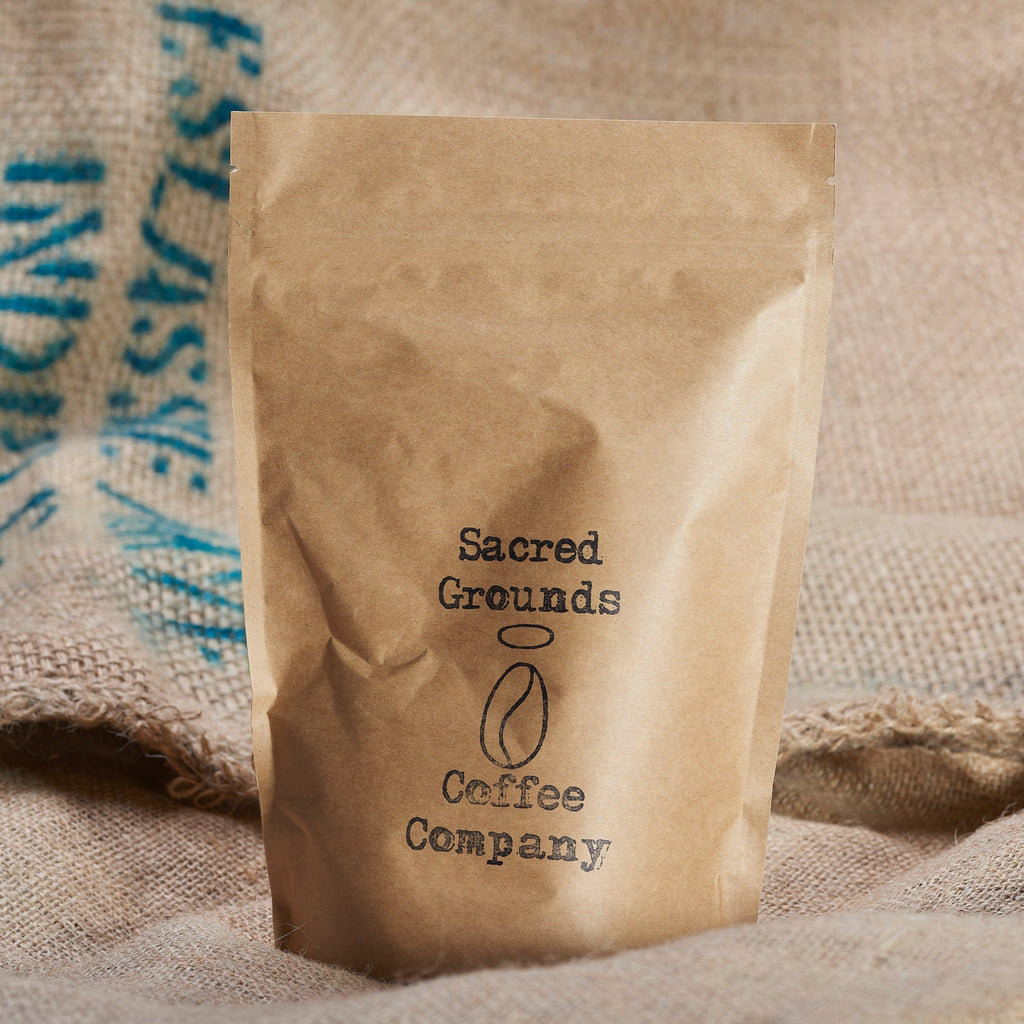 1 x 200g bag of coffee (includes postage)
If you only want ONE bag of coffee, this is the option for you.  Choose one of our current crop coffees from the drop down menu, and proceed to the checkout.  Postage is included for 1 x 200g bag of coffee beans.  (Just so you know, postage will be added at the checkout if more than one bag is ordered.  It is an offer for one bag only so there is no confusion.)
Current coffees available are shown in more detail on the website but, to summarise, they are:
Peru, Roger Chilcon Flores
Indonesia, Team Pegasing - Avatara (natural)
Kenya, Mathua-Ini AA
Rwanda, Mutovu
Indonesia, Team Pegasing (Thermal Shock)
Ethiopia, Beshasha Lot #3 (organic)
El Salvador, Los Angeles
DECAF - Colombia, Regional Argelia

All bags are fully compostable - pop them into your green waste bin or compost bin.
Roast day is Wednesday*
Coffee will be dispatched using Royal Mail's first class, large letter service. Order the evening before roast day to ensure delivery.
This option only applies to one single bag of 200g coffee. If two (2) bags or more are ordered, please expect postage to be added.  It is a SINGLE (1) bag offer only.

 *this may change depending on business needs - and the postal service when it comes to bank holidays and industrial action, for example.  Regardless, we endeavor to get your coffee roasted and posted as quickly as we possibly can and will notify you of any changes should they arise.  

PLEASE TRY AND ORDER THE DAY BEFORE ROAST DAY TO ENSURE  DELIVERY. ORDERS RECEIVED ON  ROAST DAYS WILL BE DISPATCHED ON THE NEXT ROAST DAY,
---
---
More from this collection