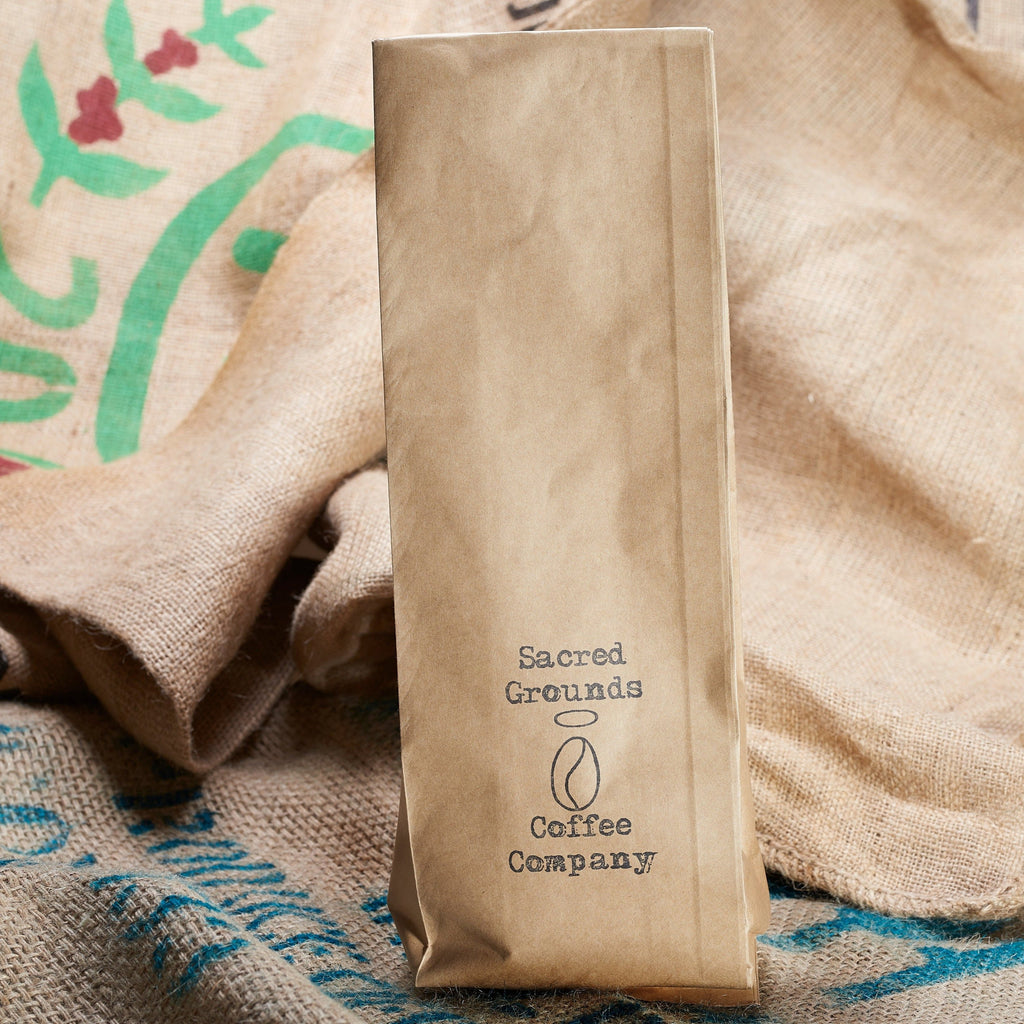 Kilo Bags of Coffee
Sometimes a 250g bag of coffee just isn't enough so we thought we should offer kilo bags to keep the true caffeine addict going.  Available in all origins, simply pick which one you'd prefer and we'll roast and post direct to your door.
Current coffees available are shown in more detail on the website but, to summarise, they are
NEW Ethiopia, Hamasho (dry fermentation)
Burundi, Murambi Hill Lot 5
Burundi, Migoti Hill Lot 4
Indonesia, Team Pegasing - Avatara (natural)
Kenya, Gakuyu-Ini AA
Uganda, Miwu-Agroforestry
Uganda, Mbata
DECAF - Colombia, Regional Argelia
Pot luck - who knows what it will be!
Roast day is Wednesday*
All bags are fully compostable - pop them into your green waste bin.
Coffee will be dispatched using Royal Mail's first class service. Order the evening before roast day to ensure delivery.
 *this may change depending on business needs - and the postal service when it comes to bank holidays and industrial action, for example.  Regardless, we endeavor to get your coffee roasted and posted as quickly as we possibly can and will notify you of any changes should they arise.  
PLEASE TRY AND ORDER THE DAY BEFORE ROAST DAY TO ENSURE DELIVERY. ORDERS RECEIVED ON  ROAST DAYS WILL BE DISPATCHED ON THE NEXT ROAST DAY,
---
---
More from this collection